Golden Haven Memorial Lots Are Now the Most Lucrative, Hassle-Free Investments for OFWs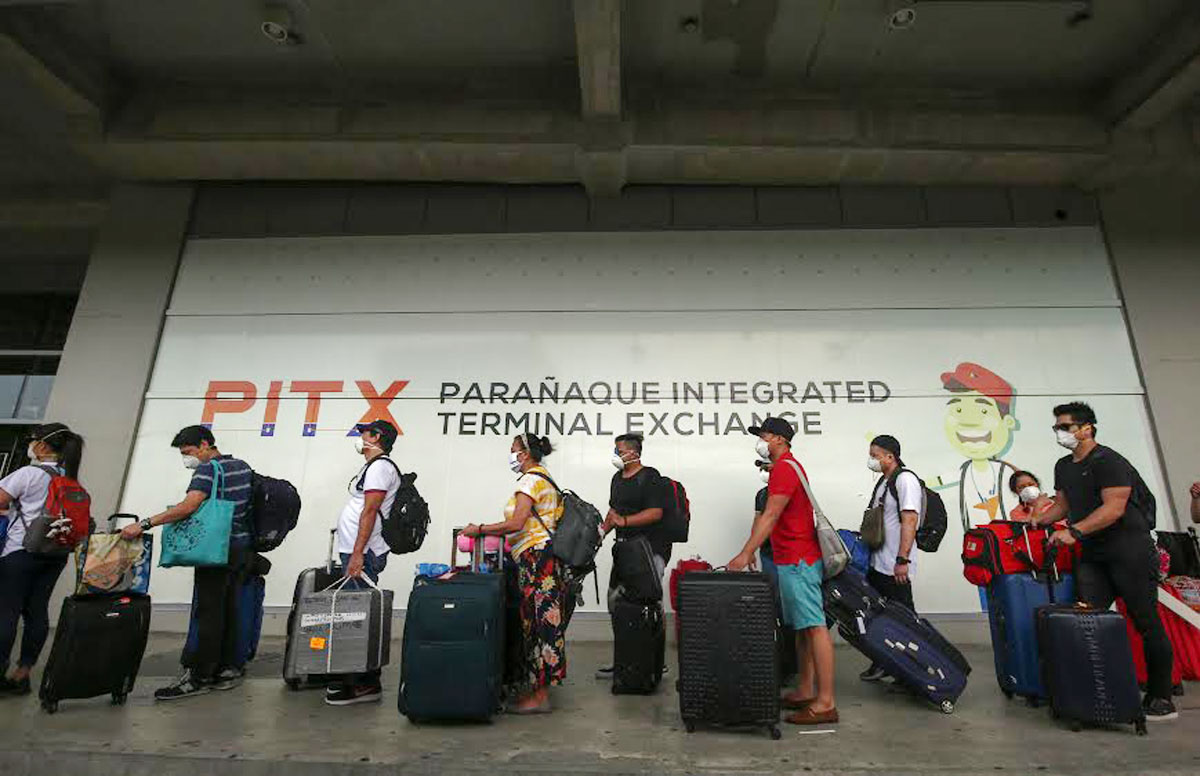 In the wake of a turbulent year that upended jobs and threw people's income opportunities in disarray, more Filipinos are now taking a hard look at investment options that could provide a safety net for uncertain times. One sector that is seen as potential investors are Overseas Filipino Workers (OFWs).
Our Modern Day Heroes
Hardworking OFWs all over the world are aptly regarded as "mga bagong bayani" for helping keep the Philippine economy afloat through the remittances they send home. Their immense contribution to our national coffers can't be understated. The Philippine Statistics Association discloses that in 2020 alone, these Filipinos sent an average of $2.8 billion despite the COVID-19 pandemic. Now, recent surveys reveal that OFWs are utilizing their remittances for investments as preparation for their retirement.
These modern-day heroes are simply reaping the rewards of their hard work, one of which is having substantial cash to funnel into stable investment options such as treasury bonds, mutual funds, time deposits, stocks, and properties. However, OFWs who continue to toil abroad prefer passive income that requires little or no effort to grow.
Memorial Lots Investments is perfect for OFWs
Seen as secure, no-fuss assets that prove lucrative even for first-time investors, memorial lots in the Philippines provide robust value appreciation, especially when offered by the most trusted real estate developers. Thus, there's no better place to look than Golden Haven, a well-established name in the deathcare industry.
Building its reputation of beautiful, inviting spaces that inspire loving tributes to the dearly departed, Golden Haven is now present in more than 30 major cities all over the Philippines, with more locations in the pipeline. As such, OFWs can choose to invest in memorial lots in or close to their hometowns.
In fact, almost 20 percent of Golden Haven's buyers are OFWs who now earn an average of 20 percent annually in terms of value appreciation. Golden Haven memorial lots currently range from Php 53,800 for a single lawn lot to Php 10M for mausoleums. These prices are only expected to rise with time as Golden Haven has shown consistent value appreciation through the years.
READ MORE: An Investment that Goes Beyond Your Lifetime
Easy and Convenient Way of Investing
The process of investing in memorial properties has also been made easier for immigrants anywhere in the world as Golden Haven now offers online services through their website. Reservations and payments may be done with a simple click from their computer or mobile device. Perfect addition for OFWs investment!
Investors can also choose from a variety of payment options and plans. Funds are used for the long-lasting maintenance of the property and the overall maintenance of the park. A buyer will have guaranteed ownership in perpetuity once fully paid.
Ending Thoughts about Investing in Memorial Lots
Red Rosales, president of Golden Haven, is upbeat that with economic factors such as lower bank rates being more conducive to investing, OFWs can safely allocate their hard-earned money to the purchase of Golden Haven memorial properties. "We extend great care and consideration to all our clients to ensure that they get absolute benefits from investing in Golden Haven," he says. "It's that same love and care that have made Golden Haven an enduring name in the deathcare industry."
About the Company
Golden Haven Memorial Park is a subsidiary of Golden MV Holdings Inc. A publicly listed, Villar-owned company currently positioned as one of the largest real estate companies in the country. Golden Haven offers premium death care services and prime memorial lots. Dubbed as the most lucrative real estate investment in the country today with an average of 20% annual value appreciation.
Be part of the Golden Haven community today! Visit goldenhaven.com.ph and follow Golden Haven on Facebook, Twitter, Instagram, YouTube, Pinterest, and LinkedIn or call 0939-887-9637.